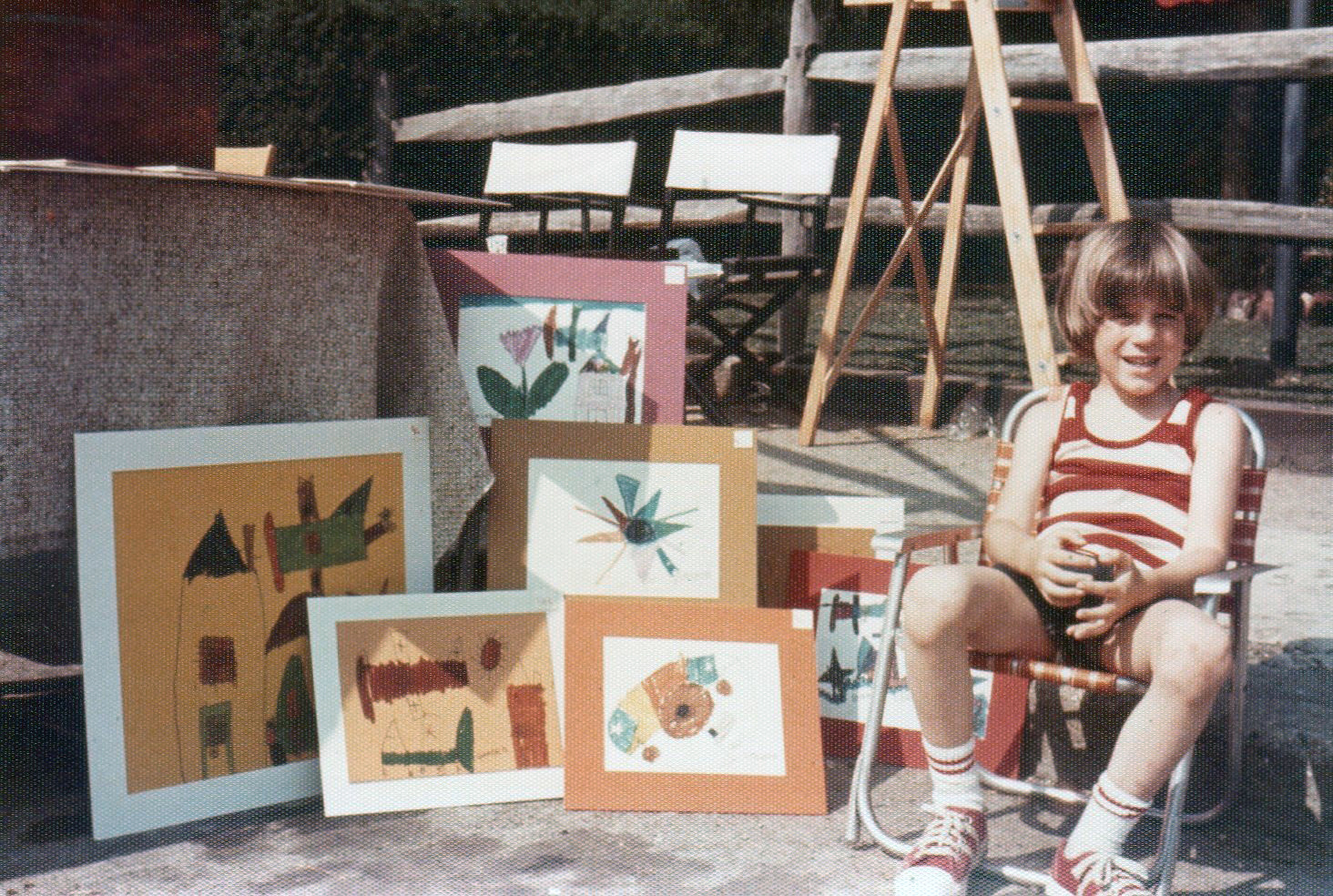 From an early age I've been obsessed with art and visual design. I was surrounded by the sights and fascinating tools in my mom's home painting studio. After school I would hang out and run blueprints in my dad's barn-converted-to-architecture-firm. My entire senior year of high school was spent in the art room working in ink, pencil, clay, paint and metals.
After graduating from the College for Creative Studies in Detroit, I briefly worked for design firms in Indianapolis before migrating to the Bay Area in the mid 90's. After a few years getting my chops at Abrams Design in Mountain View, I spent a decade-plus as Design Director for Barclays Global Investors and iShares. I was lucky enough to develop under a fantastic mentor, and work with some of the best agencies and creatives in the business that helped shape my aesthetic and deep understanding of brand. Shops like Landor, Eleven Inc., Venables Bell and Partners and Jim Erickson Productions were hugely influential. This is where I learned how to run in-house design teams and implement global brand identity programs and campaigns.
After the crash of '09 I moved into the Silicon Valley arena as Creative Director for Citrix. And for the past 5 years I've been leading the creative team for the video technology company Ooyala.
Creative Leadership
Visual Identity and Global Branding
Concept Development
Campaign Integration
Brand Revitalization
Agency Management
Art, Photo and Video Direction
Brand and Product Architecture
People Development
Typography
Graphic Design
Financial Services
Investment Banking
Exchange-Traded Funds
Technology
Enterprise Software
SaaS
Sports Marketing
Sponsorships
Channel Marketing
Hospitality
Entertainment
Pharmaceutical

Brands I've Been Involved With
Barclays

Barclays Global Investors
Barclays Center
iShares ETFs
PGA Tour
Cirque du Soleil
Phil Mickelson
Franklin Templeton
Extreme 40 Sailing Series
Brooklyn Nets
Joie de Vivre Hospitality
Union Bank
Tribeca Film Festival
NetApp
Citrix
Ooyala
Tools I Enjoy Using Every Day
Adobe Illustrator
Adobe Photoshop
Adobe InDesign
Adobe Acrobat
Asana
Evernote
Grammarly
Volkswagen GTI


I have toured and recorded as a drummer with hard/punk rock-ish bands Acid Green, Time in Malta and King Loses Crown and currently working on a new music project. I live with my wife and 5 year old son in Willow Glen. My parents recently survived the fires in Santa Rosa and are still making and selling artwork today.