Ooyala Flex Campaign Concept 2
A second conceptual Ooyala Flex, Ooyala's media logistics software. In this direction, exaggerated characters are created to represent an idealized version of the end user of the product. These people would be known as "Flexperts". In addition to downloading the digital white paper, invitees could opt for a print white paper package including with Flexpert temporary tattoos, stickers, etc., and encouraged to capture selfies, and send back to Ooyala. This would be extended to a separate landing page and social media outlets to inspire a community of Flex users.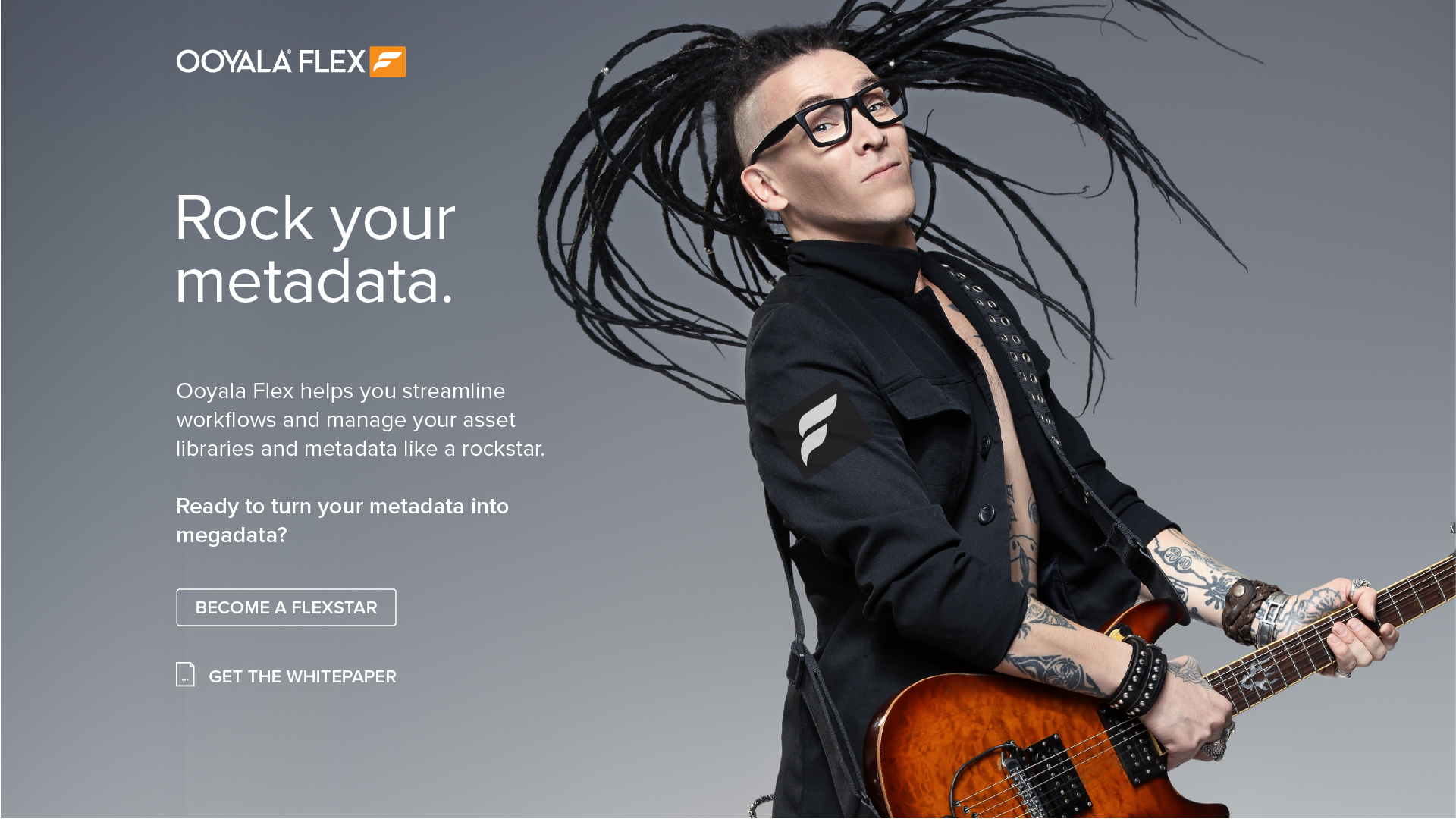 Role: creative direction, copy writing, design.